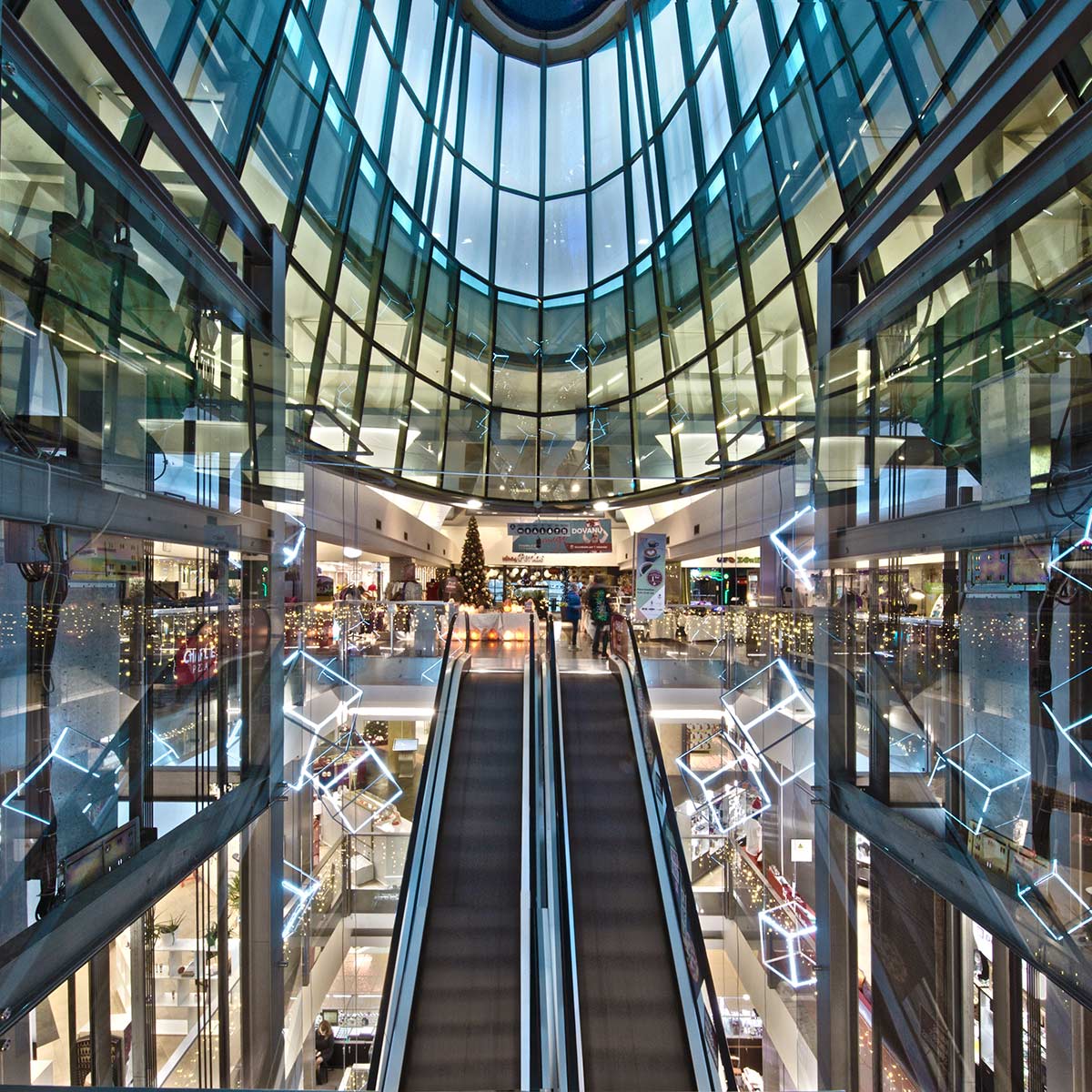 About the
Shopping Centre CUP
Located in the centre of the capital, near the Green and White bridges, surrounded by business centres, large banks and hotels, the CUP shopping centre is in an excellent location, just a few hundred meters from the old town and Gediminas Avenue. In 26,000 sq. m commercial space, there are more than 160 shops and 40 service places, 20 cafes and restaurants, and 12 outdoor terraces with a view of the impressive old town of Vilnius.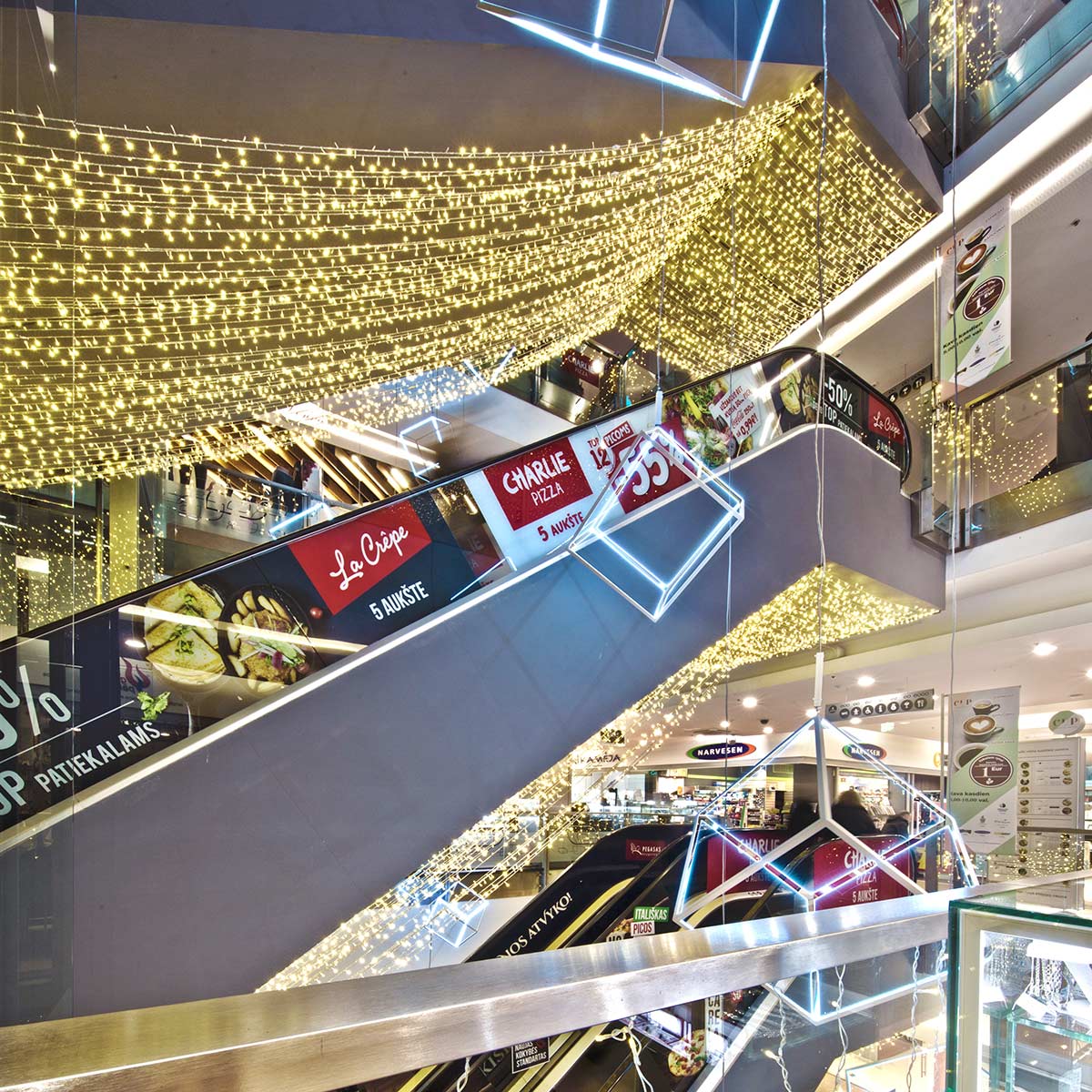 Why is it worth
advertising in CUP?
The annual flow of visitors is about 5.50 mln, with an average of about 15,150 people per day. A particularly active flow of visitors is received in the warm season due to the outdoor terraces located in the shopping centre and from the sports and leisure area of the White Bridge. The shopping centre organizes events during which the flow of visitors increases to 21,000 people per day. Due to the nearby business centres, a large part of the mall's visitors are business segment customers.
In the CUP shopping centre, traditional advertising spaces are flexibly combined, non-traditional forms of advertising and creative, innovative ideas are favourably viewed.